Continuing the Story, Supporting the Future
We're redefining the Assisted Living and Memory Care experience.
Our Resident First philosophy is the foundation for the Brennity at Daphne Assisted Living & Memory Care experience. We're dedicated to providing exceptional care, with individualized care plans tailored to every need and robust social programs that provide an active, fulfilling lifestyle.
Spacious, private apartments come in the form of multiple pet-friendly floorplans. They feature in-unit kitchenettes, with housekeeping and laundry services. Each unit is equipped with a pull cord and pendant for assistance, in addition to safety-equipped bathrooms and on-call nurse care.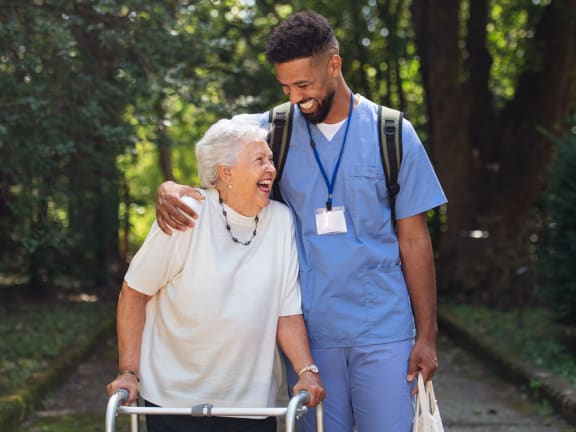 A laid-back environment, on-site salon, private dining room and library make for a sophisticated experience that promotes a high standard of living. Want to find out more? Visit The Brennity at Daphne Assisted Living & Memory Care today!
See What our residents are saying
Making a move to The Brennity at Daphne was a great decision for me. Knowing that I am well taken care of and have all of my needs met provides comfort to my family.
- Resident
My mother is very happy living at The Brennity at Daphne. The people there greet her by name and are very caring.
- Family Member
As a retired RN I think the Brennity is one of the best places for senior care!
- Family Member
.
The staff truly cares for your resident family member and your entire family! It is a family place.
- Family Member